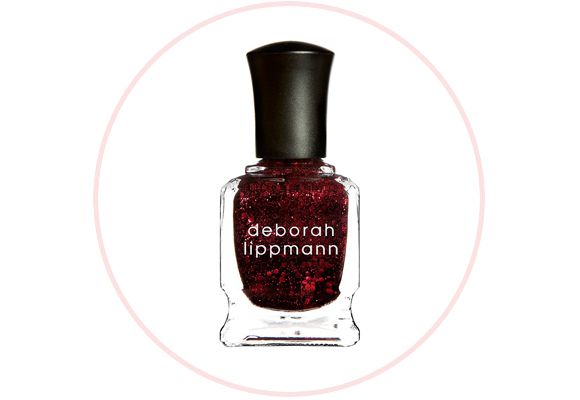 Now here's something even the Wicked Witch of the West will covet. Yup, I'm talking about the famous Ruby Red Slippers. Only this time, it belongs to Deborah Lippmann, not Dorothy.
Hailed as Hollywood's mega manicurist by Vogue, Deborah has come a long way from her smalltown manicure chair in Arizona to the runways of famed fashion houses. She even created a OOAK nail colour (Satin Doll – sheer silvery beige) just for Mariah Carey, to complement her 1998 Academy Awards dress! And that gave birth to a whole new collection of long-wearing nail colours – The Deborah Lippmann Collection, which to date houses over 45 hues including celebrity shades created with Zac Posen, Sarah Jessica Parker and Renee Zellweger etc. And Ruby Red Slippers is a new glittery shade I discovered last week, thanks to the lovely Camille of Luxola.com!
I've always loved the ease of slicking on glitter polish. No one can tell even if you've made mistakes (which will remain the case until I master the art of ambidexterity), hardly any clean-ups necessary and best of all, it's super low maintenance. Smudges and scuffs are near impossible to spot! Compared to typical glitter shades with clear or light bases, the Ruby Red Slippers is looking ultra chic and glamorous with a smoky grey base. The result is a deep, vampy red that's actually tame enough for the office yet dance-floor ready at the same time. What's more, Deborah's range of glitter shades really takes nails from blah to bam in mere minutes, and in just two coats. Let your digits dry before brushing on a top coat and voila, all that disco goodness will be sealed in.
Which Deborah Lippmann shade is your favourite?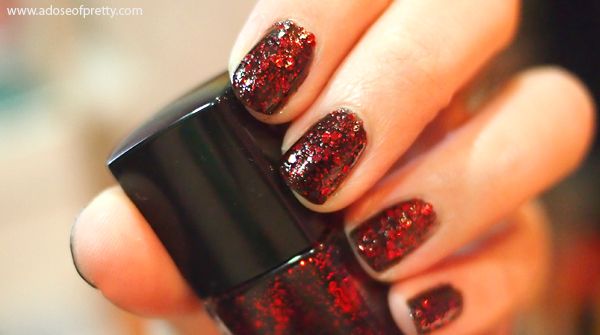 Deborah Lippmann Ruby Red Slippers, $35, Luxola.com
Images via: Product (Press Information)