So Spring is almost here and with every change of the seasons comes a whole new cart of beauty items to covet. While we don't have to deal with weather transitions here, it's about time we leave the dull hues of Fall-Winter behind and move on to cheerier shades. Nudes and soft pastels are perennial Spring staples so they feature a lot here, along with the hottest colour this season, Teal. To gear you up for brighter days ahead, here's my top 10 to look out for on the Sephora shelves this season.
1) Make Up For Ever Technicolour Spring Palette, $75
I am a sucker for colours that pop, so this is a must-have. Apart from housing four very on-trend matte shades, especially Turquoise and the limited edition Bright Yellow, which you can layer on to create a tropical eye, the palette also comes with an iridescent nude and a matte white for blending and highlighting, as well as a darker brown to contour a smokey eye. It includes two mini brushes, 10P and 16P, for on-the-go touches.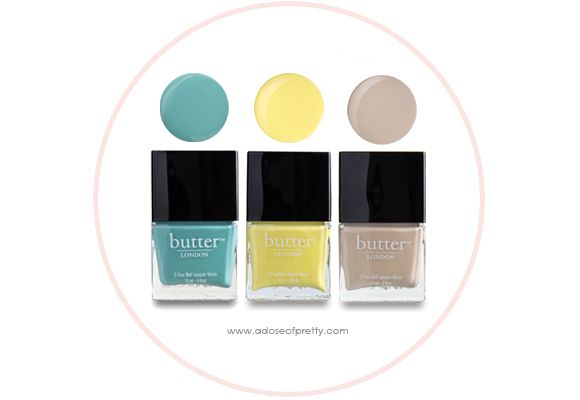 2) Butter London Spring Nail Lacquers in (from left) Poole, Jasper & Cuppa, $24 each
So after causing a frenzy at its little corner in Takashimaya last year (lacquers sold out one day, re-stocked the next, then sold out for a week… and the drama continues), Butter London has found a new home at Sephora. *yayy!* And from its Summer Holiday Bespoke Collection, I've singled out Poole, a creamy teal that screams SS13, as well as Jasper and Cuppa from its Sweetie Shop Bespoke Collection – Jasper is a creamy, buttery yellow, while Cuppa is a light tan-beige. Apply two coats for an opaque finish.
3) Stila Smudge Stick Waterproof Eyeliner & Stay All Day Waterproof Liquid Eyeliner, both in Periwinkle, $28 each
This limited-edition lavender blue has got many people excited; me included. Whether you choose to go for the smudge stick or liquid eyeliner, both formulas glide on smoothly without tugging and provide a high colour payoff. The waterproof colour also sits prettily on your lash line all day.

4) Urban Decay Naked Basics Palette, $42
After the wildly popular Naked 1 and Naked 2 palettes, this latest minimalist version is a must for all neutral eyeshadow lovers. Although the shades might seem repetitive, these ones are more matte and the texture of the finely-milled powders is silky smooth, with dense pigments that are true-to-pan. The palette may look a tad smaller than its predecessors, but it holds six full-size shades. Perfect for travel.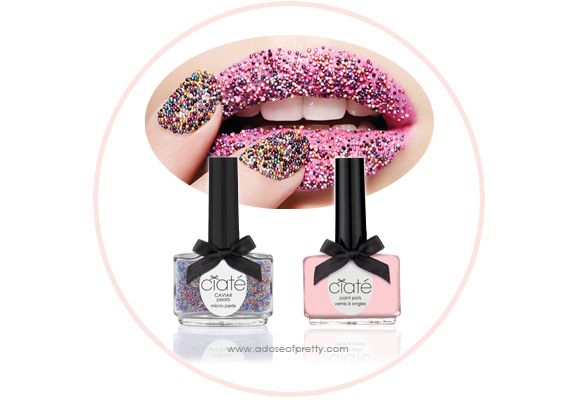 5) Ciate Caviar Manicure Rainbow Kit, $34
This special effect 3D nail kit has been much raved about and fans will be glad that Ciate is finally available here, in three shades – White, Black and Rainbow (shown above). In this kit you'll find a bottle of Strawberry Milkshake (light nude pink) lacquer, a bottle of tiny, multi-colour caviar-like beads that resemble cupcake sprinkles. There's also a funnel that allows you to return unused beads into the bottle, and a sturdy plastic tray to work over. Definitely a fun, statement mani to rock. Just be careful when you wash your hair. 
6) Front Cover Cosmetics SS13 Collection – Metallic Pastels, $39
Another interesting new name to join Sephora Singapore. Front Cover Cosmetics, based in England, interprets seasonal runway trends into nifty all-in-one makeup kits so you'll have everything you need to recreate top designer beauty looks at home. Metallic Pastels, perfect for Spring, is inspired by the frothy pastel hues at Chanel's SS13 Resort show, and comes with 10 dome eyepowders, five satin-y pressed eyeshadows, a gold liquid eyeliner, a black coal eye pencil with smudger, and a double-ended eye brush.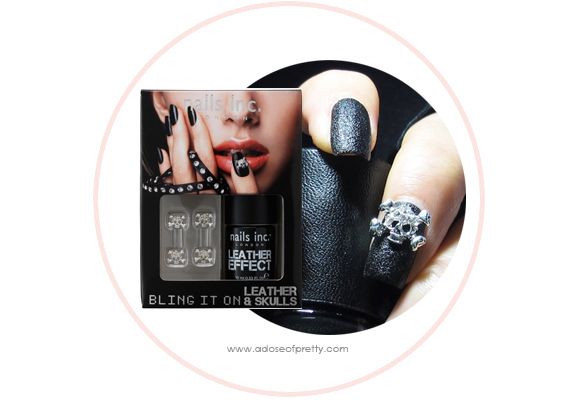 7) Nails Inc. Bling It On Leather & Skulls, $40
Feather-like, Concrete-like, Glitter, and Magnetic-effect nail polishes. Nails Inc. always manages to have us at the edge of our seats, anticipating their next release; and with Leather & Skulls, it is bringing yet another winner to the game. Like the rest of its special effects nail lacquers, this one leaves a leather-like effect after two coats, and comes with bling-encrusted skulls to accent your talons. So rock-and-roll!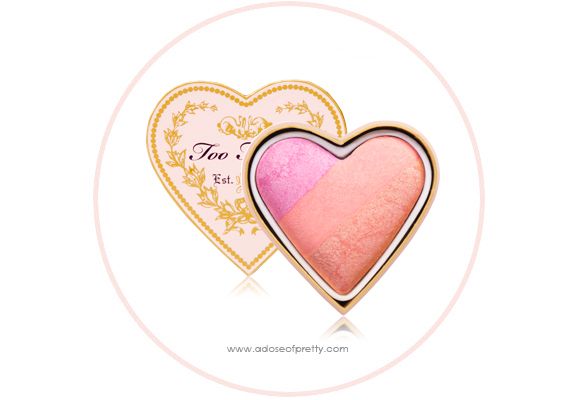 8) Too Faced Sweethearts Perfect Flush Blush, $38
First of all, how pretty is this? Not just the packaging, but the colour combination as well. In it are three gorgeous colours – rose pink shimmer, soft coral pink, and peachy pink shimmer, all baked into one. You can apply as you wish, individually, or in a combination, to achieve your very own custom blend. The powders are buildable, and provide a soft, shimmery finish.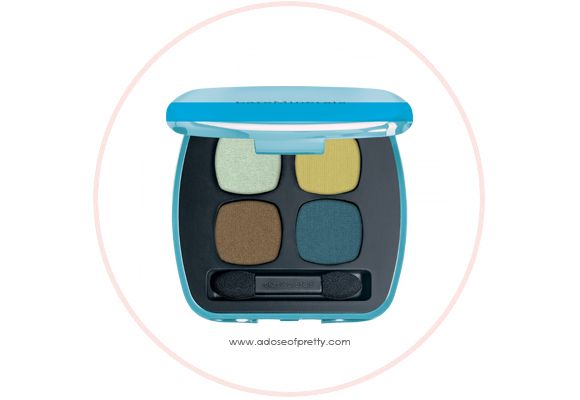 9) Bare Minerals Ready Eye 4.0 in The Wild Thing, $57
Because Teal/Aqua is the colour of the season (yes I know I've said it many times), this limited edition range (packaging) had me at hello. There are two eyeshadow quads in BM's Spring Collection but I'm going for this because of the wacky hues. Again, two of my faves this season, marine blue and electric yellow, feature here and all four shades promise intense pigments, soft and velvety textures and a long-wearing formula.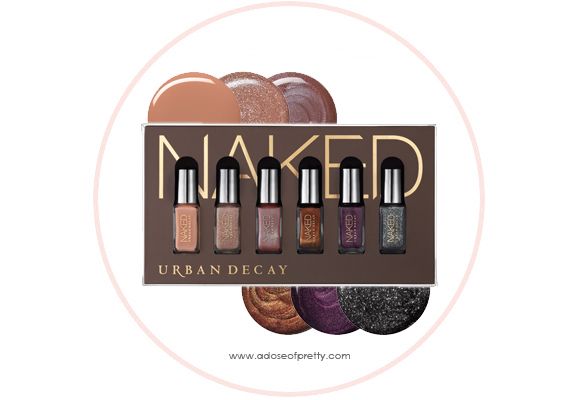 10) Urban Decay Naked Nail Kit, $42
There are three Naked palettes for the eyes so why not one for the nails? In this six-piece travel-sized kit, you'll find colours inspired by the Naked eye palettes, all new and exclusive to the set. Standout shades include Sidecar (second from left), a shimmery nude pink with tiny glitter, and Hustle (fifth from left), a deep maroon with a metallic finish.
What will you be bagging from Sephora this season?
Images via: Products and swatches (Press Information), Nails Inc. Leather & Skulls swatch (Pretty Digits), Stila Periwinkle Eyeliner swatch (Beautybay.com)