If you knew how many times I've watched and re-watched the original Wizard Of Oz movie as a kid, you'll understand my inevitable excitement over the upcoming Oz spinoff – Oz The Great And Powerful. Even if I wasn't a fan of the classic tale to begin with, James Franco alone is reason enough to set my pulse racing. Add to that a whole slew of cosmetics inspired by the Spring blockbuster and I am sold. In fact, I half suspect the movie may be the reason why Emerald is 2013's Pantone Colour of the Year. Coincidence much?
The story opens with small-time travelling circus magician Oscar Diggs (James Franco), who, after breaking many hearts in Kansas, is hurled away to the wonderful Land of Oz. He is quickly mistaken as savior of the land by the three witches, Theodora (Mila Kunis), Evanora (Rachel Weisz), and Glinda (Michelle Williams), and subsequently gets entangled in the war between the good and the bad. It's never easy when it comes to remakes of big-time classics but let's hope this doesn't disappoint.
Now let's look at the latest Oz-inspired offerings at the beauty front, shall we?
Oz Collection by OPI, $20 each, OPI Singapore Online
Not a stranger to movie-themed collabs, OPI has released a series of seven hues in its Oz Collection – three glittery shades, three sheer nudes and one liquid sand lacquer. Which Is Witch? (sparkly hex glitter with tiny bar glitter suspended in a clear base), Lights Of Emerald City (matte square glitter in two sizes suspended in a clear base), and When Monkeys Fly (gold, silver and holographic glitter in a clear base), are best used as top coats over I Theodora You (baby pink), Don't Burst My Bubble (light pinky white), Glints Of Glinda (peachy beige). I've been quite intrigued by OPI's Liquid Sand series for a while now so naturally, What Wizardry Is This? (shimmery golden brown that dries to rough, matte texture) gets my vote. Available in stores and online from March 7.
Urban Decay Oz Palettes, $78 each, Sephora
Whether you're a good witch or a bad witch, Urban Decay has got you covered, with its two eyeshadow palettes, Glinda and Theodora. The former, inspired by Michelle Williams' character in the movie, features a dreamy mix of sheer pinks, gold, pastel blue, grey, purples and peach and comes with a travel-sized 24/7 Glide-On Eye pencil in a deep eggplant shade, as well as a Super-Saturated High Gloss Lip Colour in Glinda (light sheer nude). The latter takes on the dark edge of Mila Kunis' character and includes shades of brown, green, cream and black, a travel-sized 24/7 Glide-On Eye pencil in black, and a Super-Saturated High Gloss Lip Colour in Theodora (bright red cream). The collectible tins come in the Build-Your-Own format so you can always mix the set with other UD eyeshadows you like.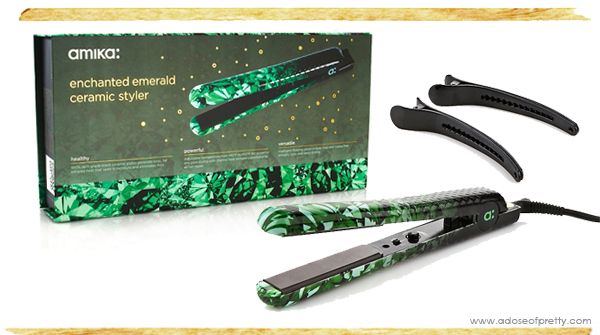 Amika Emerald Ceramic Styler, US$99, HSN
In rolling with the IT Pantone colour this year, Amika has a new addition to its family of ceramic stylers and this one comes in a bejewelled Emerald design. Already a popular name with beauty junkies all over, this styler comes with 100 per cent solid floating ceramic plates, each 1.25″ wide, and can be used to create both straight and wavy styles. It is also said to be much gentler on hair as the ceramic plates radiate far-infrared heat, which helps to preserve moisture in the hair shaft and protect the hair cuticle from heat damage.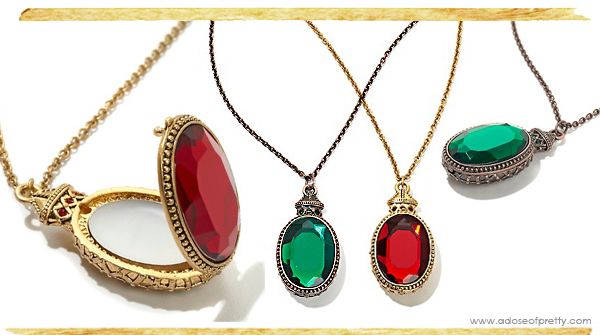 Lisa Hoffman Solid Perfume Locket in Dazzling Red and Mystic Green, $59.90, HSN
At first look, this reminded me somewhat of Rose's Heart Of The Ocean necklace in Titanic, but because Emerald is my birth stone, I am defo more partial to this. How pretty?! The antique-y looking simulated Emerald/Ruby pendant opens up to a solid perfume, which features citrus-y top notes with a warm gourmand musk base, and hangs on a 30″ necklace.
Maybelline Colour Tattoo 24 Hr Eyeshadow in Edgy Emerald, $15.90, Watsons stores
Launched in a family of 10 vibrant shades, this is an intense cream-gel formula that promises up to 24-hour wear without fading or creasing. Edgy Emerald, a shimmery teal-green, applies smooth and almost opaque on the lids and dries down pretty fast. If you're looking to blend this with another colour/product, I suggest you work quickly. I like to use this as an eyeliner, or for a pop of colour on the crease.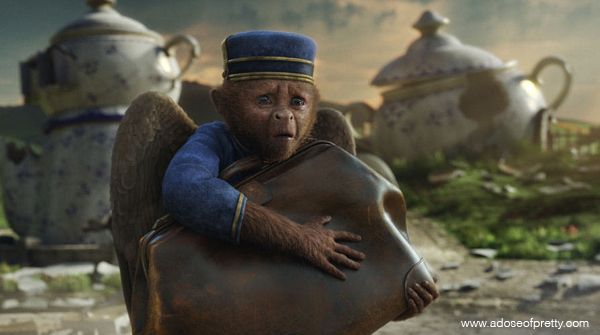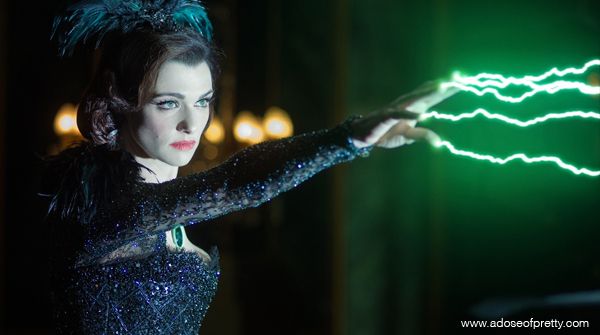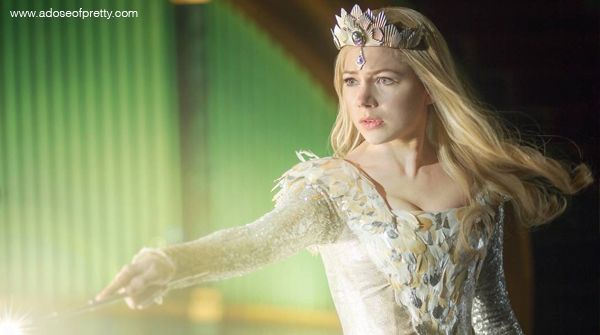 Did the lovely products above pique your interest in this movie? I, for one, can't wait to hit the theatres come March 7.
Images via: Wizard Of Oz 1939 (thefilmstage.com), Oz The Great And Powerful Stills and Poster (Press Information), Products (Press Information)